Fall is on its way, and with it, so many amazing books!!! Read More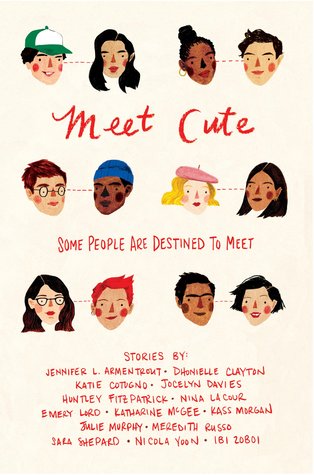 It's really hard to rate this as a whole, considering it's an anthology. Scroll down to see my thoughts on each individual story.
Overall: 3.5/5 Stars
Characters: 4/5
Setting: 3/5
Writing: 3/5
Plot and Themes: 4/5
Awesomeness Factor: 3/5
Review In A Nutshell:  Meet Cute is an adorable anthology filled with a variety of diverse stories by great authors. While some stories don't shine as bright, others are absolutely perfect and make this 100% worth the read.
"Some people you want to get to know and some people you want to know you"
Favorite Stories:  The Dictionary of You and Me by Jennifer L. Armentrout,  The Department of Dead Love by Nicola Yoon, Oomph by Emery Lord
Least Favorite Stories:  Hourglass by Ibi Zoboi,  Siege Etiquette by Katie Cotugno,  The Way We Love Here by Dhonielle Clayton (although I would read a longer version of this story, I think my biggest issues with this one were all problems caused by the length)