[ Edit (12/2020): This review was first published years ago. My thoughts on this series have changed since then. I still enjoy the series, but the problems in it can't be ignored and must be discussed. I can't reread it right now and completely rewrite this review (although I did adjust my star ratings to better reflect my thoughts on it now), but I think it's important to point out the lack of diversity and harmful representation in this series as a whole. One day I will reread this and change this review to reflect all of these issues. Until then, I wanted to add this disclaimer. ]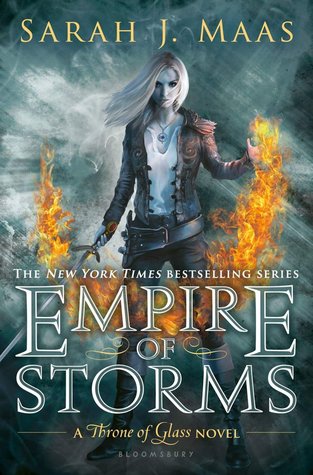 Overall: 4.5/5 Stars
Characters: 4/5
Setting: 5/5
Writing: 3/5
Plot and Themes: 4/5
Awesomeness Factor: 2/5
Review in a Nutshell: Empire of Storms is a fantastic entry in the Throne of Glass series. Despite a few notable flaws, this world continues to amaze me.
"A court that wouldn't just change the world. It would start the world over."