I'm convinced time does not exist because there's no possible way it's March 2021. Who let this happen? How?
Well, it's happening. Which means it's time for me to tell you about the books I've been reading so far this year, and the books I'm hoping to pick up in March!
January Favorites
Release Date: 1/19/21
Series: Sands of Arawiya #2
Genre: YA Fantasy
[ Review ]
I loved this book so much that I read it twice. Back to back. We Hunt the Flame is one of my all-time favorite books, with beautiful writing, an enemies to lovers romance, and unforgettable characters. I had a lot of expectations for the sequel, but We Free the Stars blew me away. I can't wait to see what Hafsah Faizal writes next!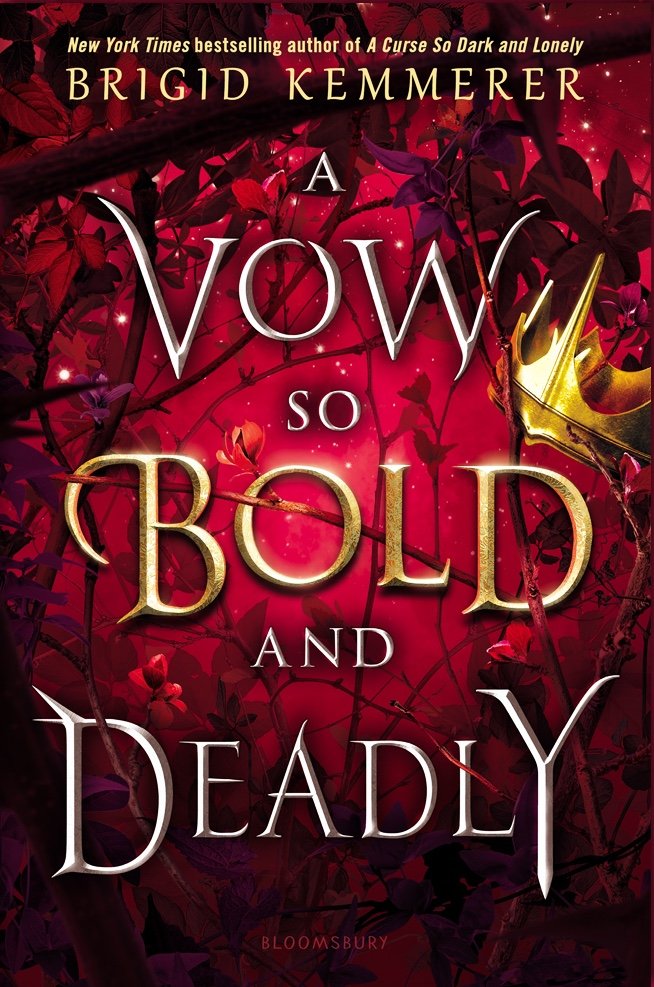 Release Date: 1/26/21
Series: Cursebreakers #3
Genre: YA Portal Fantasy
[ Review ]
This series has been absolutely addictive, and the final book was no exception. If you don't know, the Cursebreakers series started as a unique take on Beauty and the Beast, but it now has grown to be so much more. I was a little nervous for this finale, because the second book had me conflicted, but I shouldn't have worried. A Vow So Bold and Deadly was just what this series needed.
Release Date: 3/3/20
Series: The Last Hours #1
Genre: YA Historical Fantasy
[ Review ]
I was scared to read this one. I put it off for almost a year. I knew I would like it, and I was worried that the wait for the sequel would kill me. Well, I was kinda right. I loved it, and the wait is pretty painful (but luckily I waited long enough that I only have to wait a couple of months).
Release Date: 9/1/20
Genre: YA Paranormal
Cemetery Boys deserves every ounce of hype it gets. I loved these characters and this magic system, and I found myself never wanting to put it down. And the emotions this book took me though!?!? I won't ever recover.


February Favorites
Release Date: 3/2/21
Genre: YA Fantasy
[ Review ]
This book was one of my most anticipated debuts of the year, and thankfully it surpassed all of my hopes for it. I can't wait until everyone gets a chance to read this book so I have more people to talk about it with because I love it so much. Now, I know it probably isn't for everyone, but I don't care. It was perfect for me.
Release Date: 10/26/20
Series: Kingdom of the Wicked #1
Genre: YA Historical Fantasy
[ Review ]
Yet another fictional love interest I wish was real. The main couple in this book? Iconic. If you haven't read Kingdom of the Wicked yet, what are you doing? This is classic Kerri Maniscalco: a great mystery, an atmospheric setting, and unforgettable main characters.
Release Date: 5/18/21
Genre: Contemporary Romance
[ Review ]
Christina Lauren can do no wrong. They are my go-to romance authors, and they have yet to disappoint me. The Soulmate Equation is their next book, with fake dating and a fictional dating app that's basically 23andMe meets OKCupid. I knew I would like it, but I didn't expect it to end up as one of my top 3 Christina Lauren books.

March TBR
I only have a few books on my TBR because I'm also planning a reread of all of the Grishaverse books to prepare for Rule of Wolves coming out at the end of March!
What's on your March TBR?
Join my book club!
[Discord] [Goodreads] [Instagram] [Facebook Group]
Follow Me:
[TikTok] [Twitter][Bookstagram] [Facebook]
[Tumblr] [Twitch][Youtube][Goodreads]