I feel like BookCon and BookExpo really threw me off this year. It's already June! And almost mid-June! For some reasons my head is still stuck in May, and early May at that.
But despite the fact that I'm way behind, let's talk about some of the awesome books being released this month!
(Note: these are in order of release date)
Release Date: June 4th, 2019
Series: N/A
Genre: YA Fantasy
I adored Margaret Rogerson's previous book– An Enchantment of Ravens— so I'm extremely excited to see what she writes next. This book has magic libraries, sorcerers, and possibly enemies-to-lovers romance??? Count me in!

[Related: An Enchantment of Ravens by Margaret Rogerson – Review]
Release Date: June 4th, 2019
Series: The Beholder #1
Genre: YA Fantasy/Alternate Universe?
This has been pitched to me as The Selection meets The Odyssey. I never thought I needed that crossover in my life until now. The Beholder follow Selah as she sets sail across the Atlantic to meet a series of potential suitors, and she can't come home until she has a fiance.
Release Date: June 4th, 2019
Series: Modern Faerie Tales #1-#3
Genre: YA Urban Fantasy
This series was first published back in 2004, with Tithe, but now it's getting a new life in a pretty new bind up! The Modern Faerie Tales series takes place in the same world as Holly Black's The Folk of the Air Series, so if you enjoyed that, see how it started in this trilogy.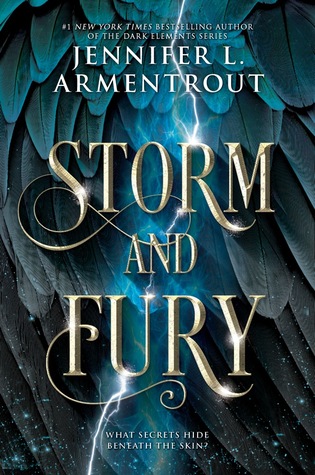 Release Date: June 11th, 2019
Series: The Harbringer #1 (Spin-off series to the Dark Elements trilogy)
Genre: YA Paranormal
This starts a new spin-off series to Jennifer L. Armentrout's Dark Elements trilogy (which is one of my all-time favorites). This series follows Trinity Marrow, who can see and communicate with ghosts. She has a dangerous secret, and is forced to hide and be guarded by Wardens (gargoyle shape-shifters), because if the demons find out the truth about her, they'll kill her.
Release Date: June 25th, 2019
Series: Lifelike #2
Genre: YA Sci-Fi
This is book 2 in a series I am ashamed to admit I haven't started yet. The first book is a Sci-Fi, with hints of Romeo & Juliet and Anastasia. I can't wait to read it, and now I'm excited to just marathon through both of them.

[Related: Illuminae by Jay Kristoff and Amy Kaufman – Review]
Release Date: June 25th, 2019
Series: The Forest of Good and Evil #1
Genre: YA Fantasy Retelling
Gena Showalter also wrote the Firstlife series, which my friend has been begging me to read for almost three years… so I'm going to be spiteful and try and read this!! I'm kidding… kinda. I really do want to read this though. I've heard some mixed reviews, but it follows a girl destined to be The Evil Queen, and her struggle with her fate.
Release Date: June 25th, 2019
Series: Gumiho #1
Genre: YA Urban Fantasy
I am absolute trash for mythology- especially mythology that I'm not that familiar with, which is something Wicked Fox has plenty of. Wicked Fox follows Gu Miyoung, a gumiho who must devour the energy of men to live, but when she rescues Jihoon, a human boy, she loses her fox bead. Also, this book is ownvoices!!! Seeing ownvoices books hit shelves just fills me with so much joy, I can't explain it.
There are plenty more books being published this month, but these are just my top picks. What are your top June releases that you're most excited for? Are any of these books on your TBR?
Follow Me: Bookstagram Twitter Tumblr Goodreads