Yes, I know this is super late. I usually try to post these the week before the month actually starts, so I'm a little off. Just blame finals and theater. Now that all of that is over, I'm getting back to my normal schedule and ready to talk about all of the new releases from this month (in no particular order)!
Note: While I usually talk about YA, not all of these on this list are. I'll label the couple of adult books that are listed here to make it clear!
10. Finale (Caraval #3) by Stephanie Garber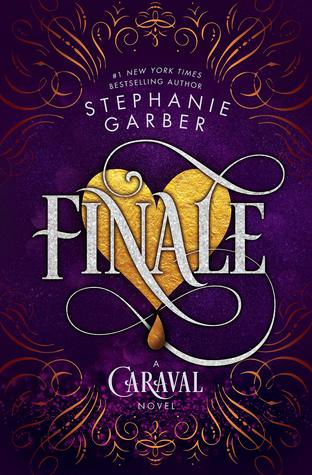 Release Date: May 7th
Okay, confession time: I haven't read Caraval yet. I know. I'm ashamed. But now that Finale is out, I plan on binge reading the whole trilogy! I'm so excited to fall in love with this world and these characters like so many others have.
9. Kingsbane (Furyborn #2) by Claire Legrand
Release Date: May 21st
Yet another series I haven't started, which means I can't go into detail describing what this book is about. Sorry! While I haven't read Furyborn yet, I've heard so many wonderful things about it and I'm planning to binge read it soon.
8. Dark Shores (Dark Shores #1) by Danielle L. Jensen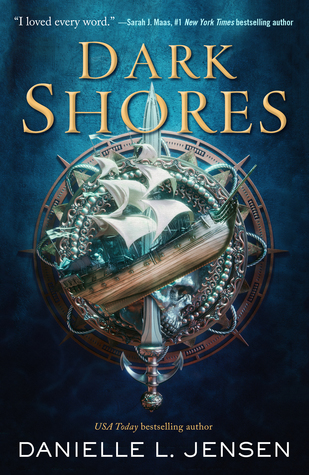 Release Date: May 7th
I'm really starting this post off vague. I don't know much about this book either. I know it involves pirates, the sea, and it's by an author I love. Danielle L. Jensen also wrote The Stolen Huntress, which I enjoyed, so I want to see what she writes next!
7. Romanov by Nadine Brandes
Release Date: May 7th
It's no secret that I'm absolute trash for Anastasia. I love the animated movie, I love the broadway musical, and I love every retelling of it I can find. What makes me most excited about this retelling is that it's actually historical! I've been dying for an Anastasia retelling that actually takes place in history, instead of space or a fantasy world (although I do love my scifi Anastasia retellings *cough* Heart of Iron *cough*). I'm so excited to read this while listening to the Broadway album and dreaming of the Broadhurst theatre (don't talk to me about how it's closed. I'm still in denial).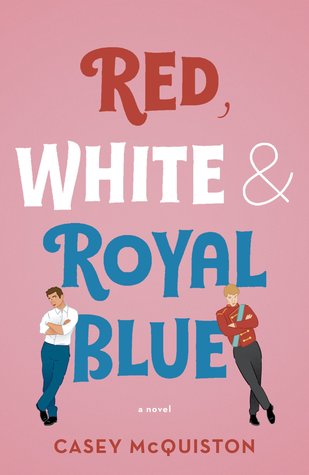 Release Date: May 14th
This is NOT YA!
There is a lot of hype around this book, and I can't wait to see how it holds up. This is an LGBTQ romance with politics, royalty, and instagram (basically everything I could want in life). I can't wait to dive in!
Release Date: May 14th
This is NOT YA!
Christina Lauren are officially auto-buy authors for me. I love their books so much. They always write lighthearted romances with enough depth to tug at your heartstrings. And this one takes place in Hawaii (aka my favorite place on earth)!!!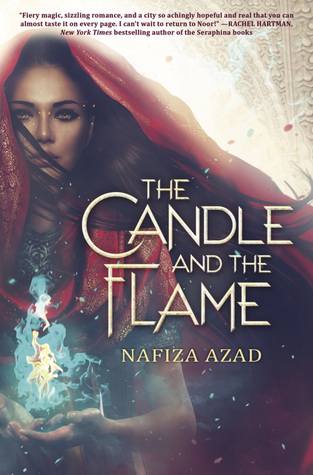 Release Date: May 14th
This is a debut fantasy novel that I'm excited to start reading. I mean- look at that cover! I actually don't know much about it's plot- all I heard was that it was an ownvoices fantasy rich in culture, and I was interested.
3. The Bride Test (The Kiss Quotient #2) by Helen Hoang
Release Date: May 7th
This is NOT YA!
The Kiss Quotient is one of my favorite releases of last year, so naturally I've been so excited to pick this up. I just finished it a few days ago and it lived up to all of my expectations. This is an adorable romance with a neurodivergent main character and is just the perfect summer read!
2. We Hunt the Flame (Sands of Arawiya #1) by Hafsah Faizal
Release Date: May 14th
As of writing this, I'm currently reading this book! And naturally I'm loving it. This is another debut novel, and one I've been dying to start reading. There's magic, an arabian-inspired fantasy world, romance, and plenty of action.
1. Aurora Rising (Aurora Rising #1) by Jay Kristoff and Amie Kaufman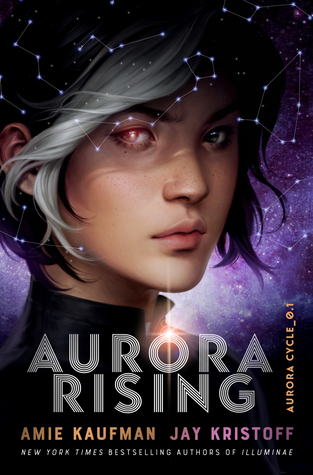 Release Date: May 7th
I'm still waiting for any of the multiple copies I ordered to arrive and I'm slowly dying. This book is one of my most anticipated of the year! After The Illuminae Files, Amie and Jay's first series together, I don't think they can do any wrong. I imagine this series will probably make me laugh, cry, and beg for more.
Honorable Mentions:
And there it is! I know the month is almost over, and all of these are almost all released already, but I didn't want to leave you without a roundup of this month's releases. Especially with some big ones coming out.
What book are you most excited to read? Have you read any of these yet?