February is going to be a busy month. There are so many amazing books coming out, plus my 21st birthday is on the 4th so super excited!
While 15 releases may seem like a lot, there are even more than the ones I mentioned here. I had to narrow it down to the stories I'm dying to get my hands on, otherwise, this post would get a little bit too long.
Read on to see what I'm most excited for, in order of release date!
February 5th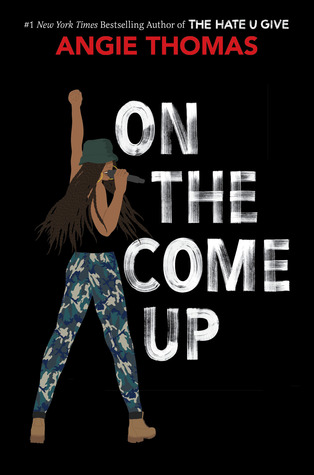 15. On the Come Up by Angie Thomas
Bri dreams of being a famous rapper, and to leave her neighborhood. When her mom loses her job and bills begin to pile up, Bri's hope to make it big turns into a need.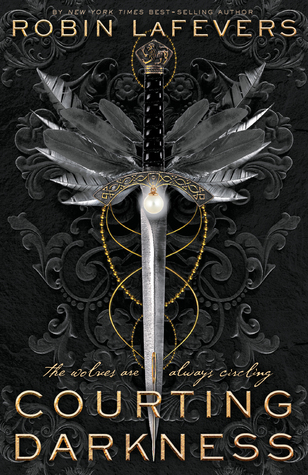 14. Courting Darkness (Courting Darkness Duology #1) by Robin LaFevers
The first novel in a new spin-off duology to the His Fair Assassin Trilogy. Sybella has a new mission. In order to keep her sisters safe, she must accompany the duchess to France, where enemies lurk in every corner. Meanwhile, Genevieve has been undercover for years, and she's beginning to forget what she's fighting for.


13. Lady Smoke (Ash Princess #2) by Laura Sebastian
Unfortunately, I can't go into details without spoilers for book one, Ash Princess, and since I have yet to read Ash Princess, I really don't want to be spoiled. However, if you're looking for a high fantasy with romance, action, and plot twists, I've heard amazing things about this series!




12. Dark of the West (Glass Alliance #1) by Joanne Hathaway
"He was raised in revolution. She was raised in a palace. Can their love stop a war?" (Goodreads). The first novel in a fantasy duology that is said to be Code Name Verity crossed with The Winner's Curse!






11. Enchantee by Gita Trelease
A historical fantasy novel taking place in Paris, 1789. Camille Durbonne has relied on small magic keep her, her brother, and her sister safe. But when her brother disappears with the family's savings, she must use dark magic to integrate herself into life at the Palace of Versailles. However, her games turn deadly when the revolution erupts and her secrets get the better of her.



10. Fame, Fate, & The First Kiss by Kasie West
Lacey Barnes has always wanted to be a movie star, but when her dream comes true, it wasn't quite what she expected. She must balance working with the hottest Hollywood actor, finishing high school, and dealing with her nightmare of a tutor, Donavan, all while figuring out who might be trying to sabotage her on set.
February 12th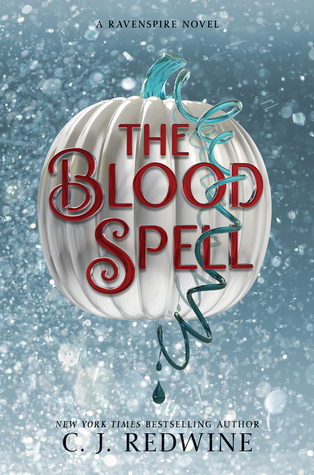 9. The Blood Spell (Ravenspire #4) by C. J. Redwine
"When mysterious forces lead to disappearances throughout Balavata, Blue and [Prince Kellan] must work together to find the truth. What they discover will lead them to the darkest reaches of the kingdom, and to the most painful moments of their pasts. When romance is forbidden and evil is rising, can Blue save those she loves, even if it costs her everything?" (Goodreads)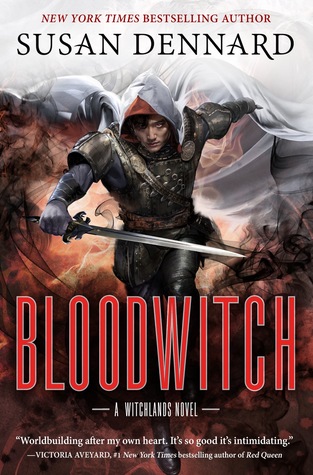 8. Bloodwitch (The Witchlands #3)by Susan Dennard
"The Bloodwitch Aeduan has teamed up with the Threadwitch Iseult and the magical girl Owl to stop the destruction. But to do so, he must confront his own father, and his past. " (Goodreads)






7. The Triumphant (The Valiant #3) by Lesley Livingston
"The final book in the Valiant series takes Fallon and her warrior sisters on an epic journey from the corrupt Roman Republic to the wonder of the ancient world: Alexandria, Egypt." (Goodreads)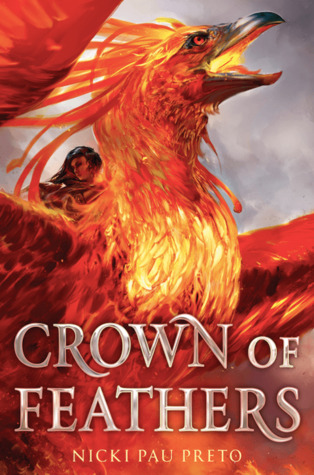 6. Crown of Feathers (Crown of Feathers #1) by Nicki Pau Preto

Veronyka dreams of becoming a Phoenix riding like the old stories. After her sister betrays her, she strikes out to find them, even if it means disguising herself as a boy.
February 26th
5. Last of Her Name by Jessica Khoury
A sci-fi Anastasia retelling! I'm extremely obsessed with Anastasia, so that's all I needed to know to be interested, however, if you need more:
When the leader of the Belt claims that Princess Anya, the youngest child of the late royal family, is still alive, it's revealed that Stacia is the lost princess. She is smuggled away by her childhood friend Pol, but her best friend Clio is left in the hands of the Union. Stacia will do anything to save her, no matter the cost.
4. Four Dead Queens by Astrid Sholte
"A divided nation. Four Queens. A ruthless pickpocket. A noble messenger. And the murders that unite them." (Goodreads). This is a standalone fantasy, and that alone has me excited to jump into this world!
3. An Affair of Poisons by Addie Thorley

"After unwittingly helping her mother poison King Louis XIV, seventeen-year-old alchemist Mirabelle Monvoisin is forced to see her mother's Shadow Society in a horrifying new light: they're not heroes of the people, as they've always claimed to be, but murderers." (Goodreads). Meanwhile, With the death of the Sun King, Josse de Bourbon is forced to become the prince he never planned to be in order to save her sisters. Hiding in the sewers beneath the city, his path collides with Mirabelle's, and together they form a pact to unite the commoners and nobility against the Shadow Society.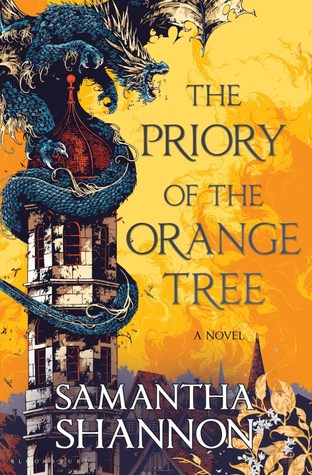 2. The Priory of the Orange Tree by Samantha Shannon
Queen Sabran the Ninth must conceive a daughter to protect her realm, but assassins are out to get her. Ead Duryan has risen to the position of lady-in-waiting, but is loyal to a hidden society of mages and secrets protects Saban with forbidden magic. Tane has trained to be a dragonrider but one choice may ruin everything. Meanwhile, forces of chaos are rising from their sleep.



1. Warrior of the Wild by Tricia Levenseller
"As her father's chosen heir, eighteen-year-old Rasmira has trained her whole life to become a warrior and lead her village. But when her coming-of-age trial is sabotaged and she fails the test, her father banishes her to the monster-filled wilderness with an impossible quest: to win back her honor, she must kill the oppressive god who claims tribute from the villages each year or die trying." (Goodreads)
What books are you most excited to read this month?