Unfortuntately, Hallo-month is almost over, but that means it's time for a bunch of November book releases! Also, I apologize in advance for typos. I'm writing this while I have a fever, I'm in such a sleep-deprived daze right now it's a miracle that I remember how to type.
November 6
1. Empress of All Seasons by Emiko Jean
Mari has trained to become empress for her entire life. Winning the competition, surviving the palace's four seasonal rooms, should be simple. Except, Mari is a yōkai, and has the ability to change into a monster. If her secret is discovered, her life is forfeit.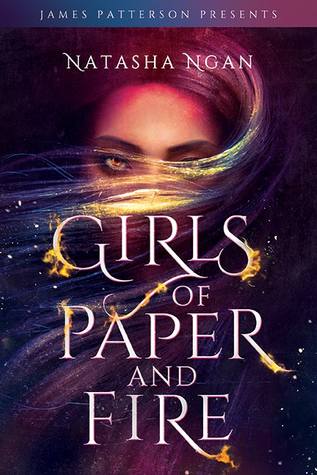 2. Girls of Paper and Fire by Natasha Ngan
(TW: violence and sexual abuse) "Each year, eight beautiful girls are chosen as Paper Girls to serve the king. It's the highest honor they could hope for…and the most cruel. But this year, there's a ninth girl. And instead of paper, she's made of fire." (Goodreads)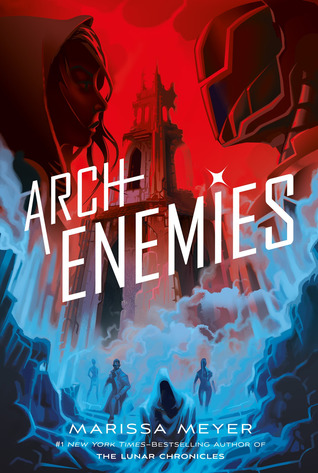 3. Archenemies by Marissa Meyer
Book two in the Renegades Trilogy. For spoilers sake, I won't go into details, but if you like superheroes and antiheroes, definitely pick up this series!

4. Kingdom of the Blazing Phoenix by Julie C. Dao
"This fairy tale retelling lives in a mystical world inspired by the Far East, where the Dragon Lord and the Serpent God battle for control of the earthly realm; it is here that the flawed heroine of Forest of a Thousand Lanterns finally meets her match. An epic fantasy finale to the Rise of the Empress novels." (Goodreads)

5. Umbertouched by Livia Blackburne
This is probably my most anticipated release of this month! The sequel to Rosemarked– "Together, healer and warrior must find the courage to save their people, expose the truth, and face the devastating consequences headed their way." (Goodreads)
November 13

6. The Reckoning of Noah Shaw by Michelle Hodkin
The sequel to The Becoming of Noah Shaw.  (TW: suicide, self-harm)  "Everyone thought the nightmare had ended with Mara Dyer's memoirs, but it was only the beginning. As old skeletons are laid bare, alliances will be tested, hearts will be broken, and no one will be left unscarred." (Goodreads)

7. Empire of Sand by Tasha Suri
Switching things up a bit. This is an Adult Fantasy (with YA appeal). "A nobleman's daughter with magic in her blood. An empire built on the dreams of enslaved gods." (Goodreads)
Honorable Mention
Amber & Dusk by Lyra Selene (Release Date: 11/27/18)
Sylvie sets off to the Amber City for a better life, and earn her place in the court of the Amber Empress. However, it is not what she expected. The empress invited her in only due to a wager among the courtiers, so Sylvie must assume a new name and learn to navigate the deadly games to earn her spot.

And that ends my most anticipated November releases! Are you interested in any of these books? Are there any books that I didn't include on the list?