Fall is on its way, and with it, so many amazing books!!!
September 4

Two Dark Reigns by Kendare Blake
The final novel in the Three Dark Crowns trilogy. "Katharine sits on the throne, Mirabella and Arsinoe are in hiding, and an unexpected renegade is about to wage a war of her own. The crown has been won, but these queens are far from done."(Goodreads)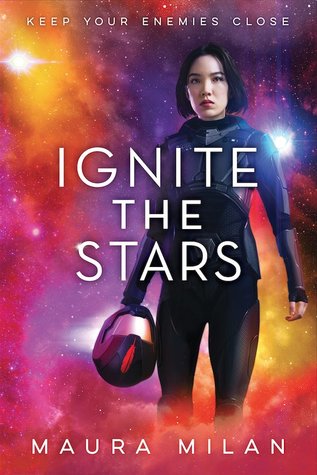 Ignite the Stars by Maura Milan
Ia Cocha is a criminal mastermind. She's spent her life terrorizing the Olympus Commonwealth, but when they capture her, they force her to work for them. Trapped at their military academy, Ia must plan her escape, but her new acquaintances make her question her alliances.
September 11

As She Ascends by Jodi Meadows
After escaping the Pit, Mira is on the run with her friends and searching for answers. She must return home and face those who betrayed her to discover the truth, but with her connection to the dragons growing, she fears she's losing control.
September 18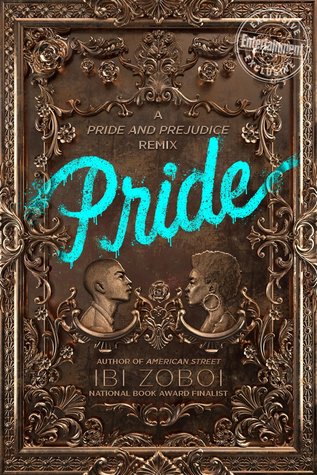 Pride by Ibi Zoboi
"Pride and Prejudice gets remixed in this smart, funny, gorgeous retelling of the classic, starring all characters of color"(Amazon). Zuri Benitez has pride, but it won't be enough to save her neighborhood from becoming unrecognizable. Zuri fights to find her place in Bushwick's changing landscape, or lose it all.

Escaping from Houdini by Kerri Maniscalco
The third book in the Stalking Jack the Ripper series. "A luxurious ocean liner becomes a floating prison of madness and horror when passengers are murdered one by one…with nowhere to run from the killer." (Amazon)
September 25

An Absolutely Remarkable Thing by Hank Green
"A sweeping, cinematic tale about a young woman who becomes an overnight celebrity before realizing she's part of something bigger, and stranger, than anyone could have possibly imagined." (Amazon)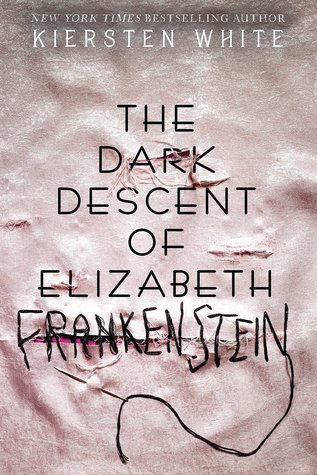 The Dark Descent of Elizabeth Frankenstein by Kiersten White
A retelling of Mary Shelly's Frankenstein from the point of view of Elizabeth. "Behind her blue eyes and sweet smile lies the calculating heart of a girl determined to stay alive no matter the cost . . . as the world she knows is consumed by darkness." (Goodreads)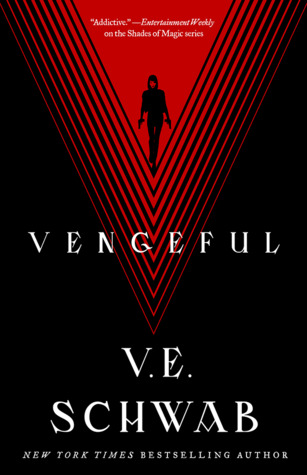 Vengeful by V. E. Schwab
The sequel to Vicious. "Magneto and Professor X. Superman and Lex Luthor. Victor Vale and Eli Ever. Sydney and Serena Clarke. Great partnerships, now soured on the vine. But Marcella Riggins needs no one. Flush from her brush with death, she's finally gained the control she's always sought—and will use her new-found power to bring the city of Merit to its knees." (Amazon)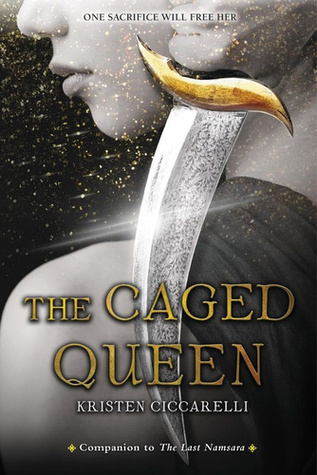 The Caged Queen by Kristen Ciccarelli
Roa and Essie were sisters, born with a magical bond, but after an accident, Essie's soul is trapped forever. Dax is heir to Firgaards throne, and when Roa gave him the army he needed to overthrow the tyrant king, he made her his queen and promised to help her people. But her people are still suffering. But Roa is given the chance to save her sister's soul. All she has to do is kill the king.

For A Muse of Fire by Heidi Heilig
"A young woman with a dangerous power she barely understands. A smuggler with secrets of his own. A country torn between a merciless colonial army, a terrifying tyrant, and a feared rebel leader." (Goodreads)
And there all of my most anticipated September releases! Are you interested in any of these books? Are there any books that I didn't include on the list?